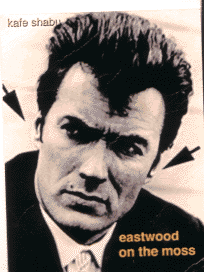 Yesterday I thought this was a fake – either it was Alain Delon or it was a montage of Alain Delon and Tony Curtis and maybe a little bit of Clint Eastwood.
Seems it is indeed young Clintman. Circumstantial evidence is available:
This page
also has a young Clint image.